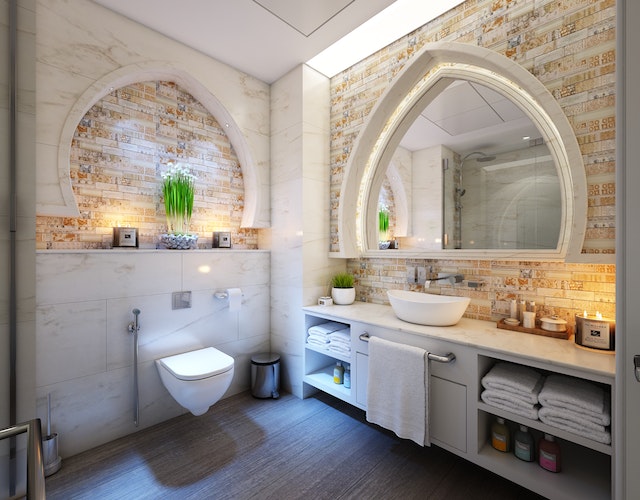 Answer These Questions First Before You Plan for Your Bathroom Remodeling
Planning for a bathroom remodel in Charlotte, NC, can be tedious, especially if you need help figuring out where to start. Remodeling a bathroom is a huge endeavor, and you'll need to properly understand how you want your bathroom to turn out and how you will achieve it. There's just so much to consider! There's the cost, the schedule, and the procurement of new fixtures, to name a few.
Devising a plan for a bathroom remodel in Charlotte, NC, may be difficult, but it doesn't always have to be. To help you out, Bathroom Remodel Charlotte will share some questions you need to answer so you can plan your bathroom renovation properly. Stick around to learn more!
What Type of Bathroom Remodel Do You Want?
Most homeowners have this vision of a new, functional, and luxurious bathroom. But most of the time, they don't know how to achieve it, or better yet, understand the scope necessary to accomplish such a project. This is one of the primary reasons why many homeowners hire bathroom remodeling contractors like Bathroom Remodel Charlotte. 
Bathroom remodeling contractors like us generally differentiate our bathroom remodeling projects into four main categories:
Surface-Level Remodeling

Major Remodeling

Layout Remodeling

Full Remodeling

 
Understanding how much of your bathroom you want to be changed is your first step in setting your bathroom up for remodeling.
Since bathroom remodeling projects differ according to scope, it's pretty tricky to identify an exact amount for such a task. According to Angi, the national average cost for a bathroom remodel is around $10,788. Depending on how luxurious or functional you want your new bathroom to be, this number is subject to change. Some factors that account for such a high price include labor, materials, and the subcontractors the contractor must hire to complete the project.
Are You Willing to Hire a Bathroom Remodeling Contractor?
In an attempt to save money, many homeowners would instead embark on their bathroom remodel project in Charlotte, NC, on their own. As expected, most of the outputs from these attempts were subpar compared to a professionally-done bathroom remodel. You may even be tempted to DIY your way to remodeling your bathroom! But even if you've got the knowledge to do so, hiring a contractor will always be a better idea. They can purchase materials at a much lower price and have access to talented and skilled subcontractors who can deal with all the plumbing, electrical, and design work much more efficiently.
Do You Know How to Remodel a Bathroom?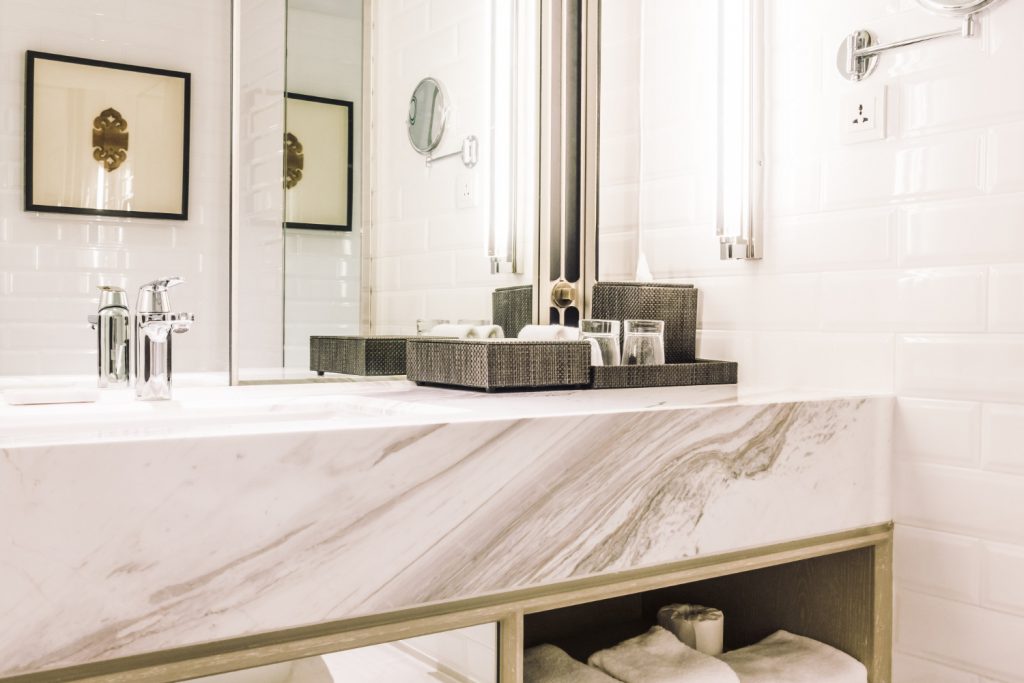 Even if you've decided to hire a contractor to remodel your bathroom in Charlotte, NC, you still need to understand how remodeling a bathroom works. This is important so you can get yourself up to speed on what the remodeling crew is doing. Doing so will not leave you confused as to why a certain laborer is doing something you're not familiar with, for example, stripping down your bathroom walls when they're not supposed to do it in the first place.
Here are the general steps contractors follow during a bathroom remodel in Charlotte, NC:
Create a floor plan.

Secure all the necessary building permits.

Take down the existing bathroom.

Deal with the plumbing and electrical work.

Install all the new fixtures.

Paint the bathroom.

Install the flooring.

Install the toilet.

Install other features like exhaust fans, counters, cabinets, and a sink.


These are just the general steps during a bathroom remodel in Charlotte, NC. The actual steps the contractor follows will largely depend on the scope of work and, of course, the initial plan.
Build Your Perfect Bathroom Today
If you're ready for a new bathroom experience but don't know where to start, you should call Bathroom Remodel Charlotte. Our professionals have been designing and constructing custom bathrooms in the Charlotte, North Carolina, area for over 20 years. We only use the best materials on every job, and we are always on time to meet or exceed our client's expectations. Call us and meet with one of our designers to discuss your plans to start building your dream bathroom today.