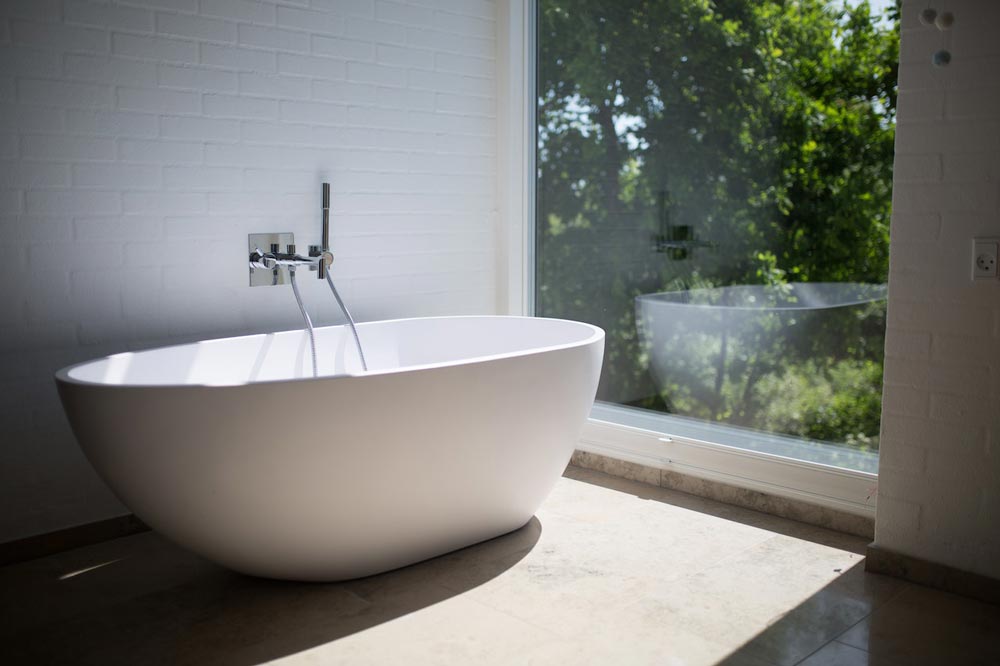 The Pros' Guide to Renovating Your Bathroom
A bathroom makeover could be done for many reasons: to raise the home's resale value, to fix any problems detected, or to boost the homeowner's satisfaction with the bathroom. Regardless of your inspiration, before starting the bathroom remodel project, read the following tips to ensure your bathroom renovation goes off without a hitch.
Determine Your Requirements Before Renovating
Before tearing down the existing bathroom structure with a sledgehammer, it's a good idea to ensure you have everything you need first. Your new bathroom's layout and fixtures should reflect how you live and the products you use most often. Therefore, before settling on a modern bathroom design, it is advisable to consult with one of the bathroom contractors in Charlotte, NC, to discuss your needs.
Can you describe your typical morning and evening commode habits? How much money do you have to spend? How much space do you require for bathroom necessities? Answering these questions will help you create a plan for renovating your bathroom that is both practical and effective. Planning and designing the remodeling work can begin once you've established your wants and specifications.
The shower or bathtub is the focal point of any bathroom. If you have the space for it, a freestanding bathtub is a great investment in your home's resale value. But a compact tub/shower combination may be your best option if you have limited space in your bathroom.
Learning exactly what materials your renovation will require is crucial. In this section, we'll look at materials you can choose from in a bathroom remodel in Charlotte, NC.
Natural stone is the most high-end option for your bathroom's surface, guaranteeing you a one-of-a-kind look. Applying the proper sealant will make natural stones suitable for damp environments like bathrooms. While any natural stone for a bathroom installation can be very expensive, the final decision should be based on the individual's tastes and the available budget.
Regarding cost and practicality, tiles are the clear market leader in the bathroom. They hold up exceptionally well in damp places and mimic the timeless elegance of natural stones in appearance. Affordable options like hex and penny tiles have made them more popular than natural stones as a bathroom flooring material.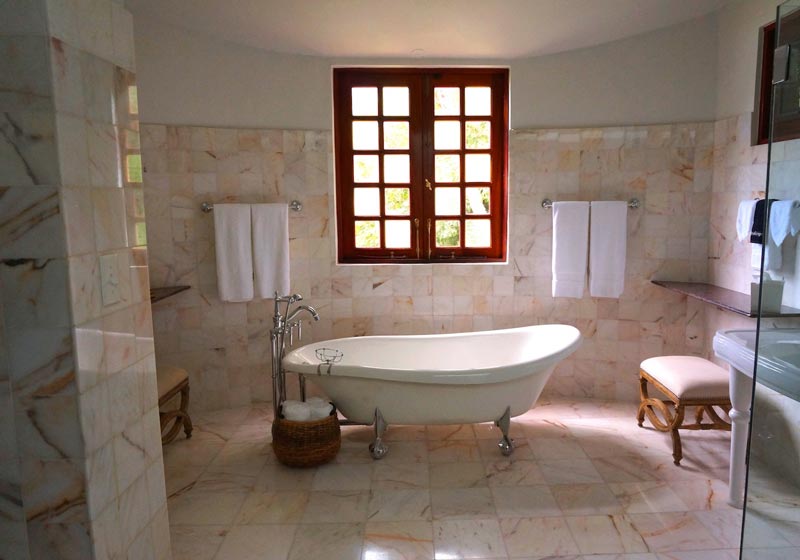 Although homeowners can use wallpaper in the bathroom, they should keep in mind that careful placing of wallpaper in the bathroom is essential. The wallpaper would look lovely in the bathroom so long as it's kept out of the splash zone. The bathroom's ventilation system must also work properly to prevent mold and mildew growth on the wallpaper.
Don't lose sight of the necessity of storage space when you're focused on fitting in a luxurious shower and tub. Keep in mind that your answers to the first set of questions should inform the direction of your design. No shower should be complete without some kind of built-in shelf or cubby.
Storage cabinets and vanities are a great and popular solution to optimize bathroom space. Installing shelves and cabinets along the walls is another option for those needing extra storage without taking up valuable ground area.
Small Upgrades Go a Long Way
Some minor adjustments can significantly impact the overall feel of your bathroom remodel. Adding some new, space- and cost-efficient accessories can give your bathroom a much-needed makeover without requiring you to make significant structural changes. Here are a few minor improvements to think about:
Installing power outlets in vanity drawers

Installation of heated flooring

Adding a bathroom skylight
Depending on your budget, some of these renovations will be more or less expensive. Still, they will provide an air of sophistication to your bathroom. Also check your drains in your shower and hire a drain cleaning experts.
Build Your Perfect Bathroom Today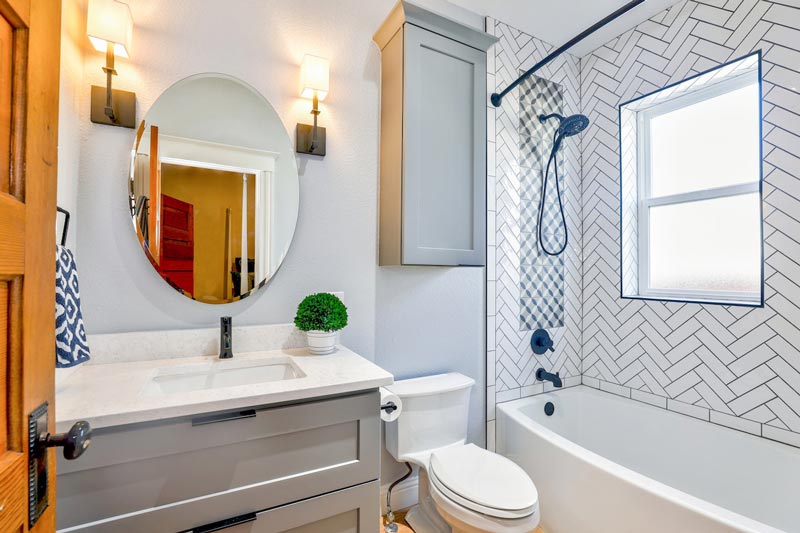 If you're ready for a new bathroom experience but don't know where to start, you should call Bathroom Remodel Charlotte. Our professionals have been designing and constructing custom bathrooms in the Charlotte, North Carolina, area for over 20 years. We only use the best materials on every job, and we are always on time to meet or exceed our client's expectations. Call us and meet with one of our designers to discuss your plans to start building your dream bathroom today.